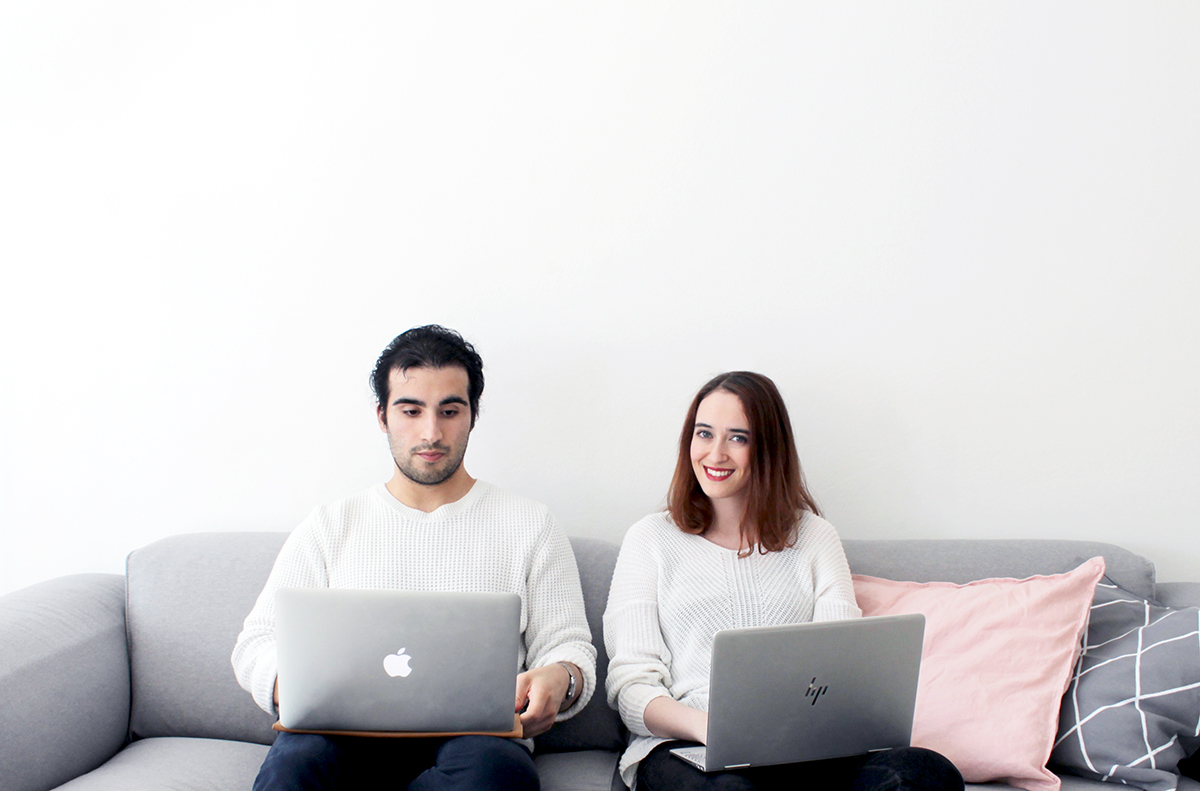 Nice to meet you, I'm Julie, 23, IT Student, and creative mind behind our themes. And I'm Ramses, 26, Economic Student, Fashion Blogger and Customer Support at MunichParis Studio.
We met five years ago, in university when we both were still studying computer science. Since then so many things changed, but not our love for beautiful things, fashion, and the internet. The only logical consequence was to start a couple fashion blog (MunichParis.com – check it out). Two years later, MunichParis Studio was born, out of the idea to start our own thing. With our strengths in design, economics and coding, we want to change the way bloggers and readers look at blogs and provide the perfect design for your lifestyle blog.
WHAT WE AIM FOR
When we started blogging we realized that there aren't many pretty WordPress themes for our niche – fashion and lifestyle. We were looking for an aethestical style and a way to present our content that simply was nowhere to be found. And that's why we launched this business.
We think that your blog's design should be just as bright, beautiful and bold as your content and photos are.
We are fashion bloggers ourselves and thus we know what a blogger needs – and what not. We strive for clean code, search engine optimization and a user experience that makes your blog stand out from the crowd. Let's bring this journey on together!