Curating your own Affiliate Boutique Shopping Page
With Cosmo Theme you can easily build your own Affiliate Shopping Page. All you need is to be a member of a Affiliate Network and get the necessary shopping widget code. In the demo version we use a shopping widget code from ShopStyle.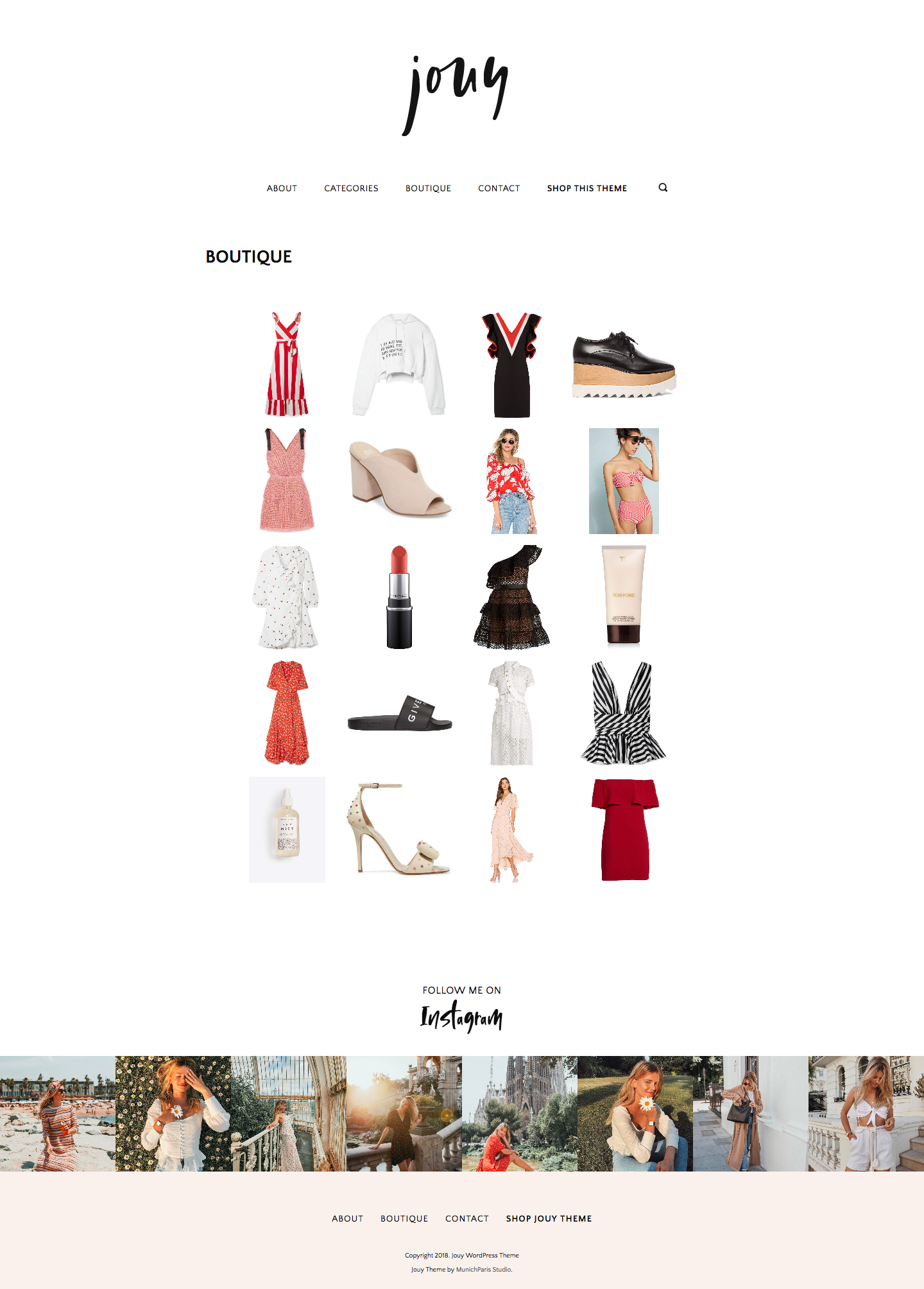 Creating Shopping Widget codes with ShopStyle is super easy and requires in general only a few minutes (or more if you plan to add a ton of products 😉
Login into your ShopStyle Collective account
Click right on the first square where it reads > PRODUCT WIDGET
Choose different products you like to display (you can spend hours here)
After you're happy with the selection click on > NEXT
Now you can style the shopping widget individually with different setting options like size, brand, price tag, row, columns etc.
After you're done editing the look of the shopping widget you can PUBLISH on the top right corner. You'll get the generated SHOPPING WIDET CODE. Copy it!
After copying the shopping widget code go back to your WP dashboard, navigate to your shopping page which you have created and paste the code into the empty page content. IMPORTANT! Make sure you're in the TEXT MODE of your Page Editor and NOT Visual Mode.
Click on publish and you're done!