Paris requires a few plugins to be installed so the theme works without problems. There are also some plugins that we recommend to use all functions Paris offers (but they are optional).
Once you have installed the theme, it will show a notification in your dashboard to install those plugins.
Click on "Begin installing plugins" and install/activate all plugins you want to use together with the theme.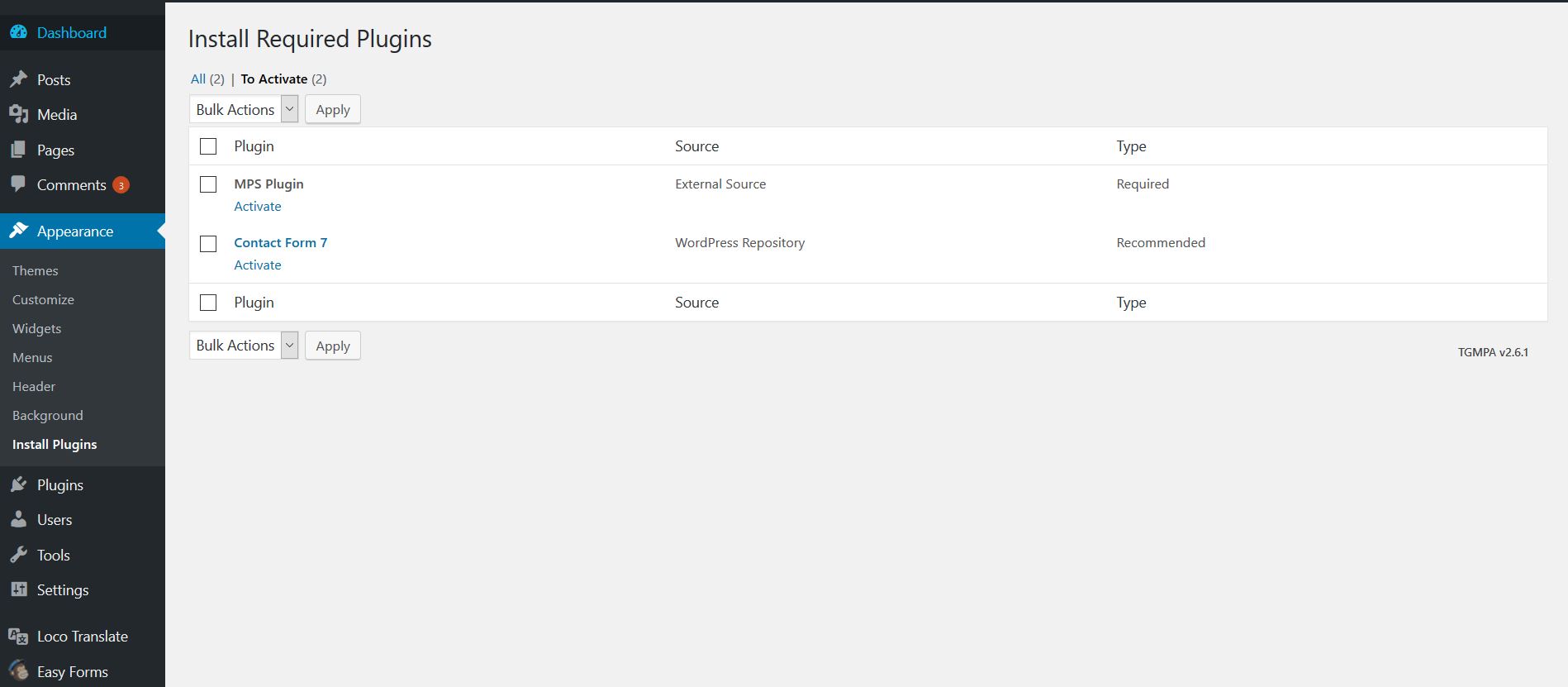 Required Plugins: MPS Plugin
Recommended Plugins: ContactForm 7, WP Instagram, EasyForms for Mailchimp
Info: Our own plugin (called MPS plugin) is packed with a lot of features especially for fashion and lifestyle bloggers. You can use it not only with our MPS themes, but with every theme you like. So if you ever feel like switching, there is no way your content will be lost!