General Settings on your Homepage
Madrid Theme automatically creates an excerpt for your posts it will display on the homepage. You can customise it on whether it should display a Read More Button or not. Also you can decide to give it a different name e. g. 'read the whole story' or whatever you like the best.
Navigate to Appearance > Customize > Madrid Theme Options > General Settings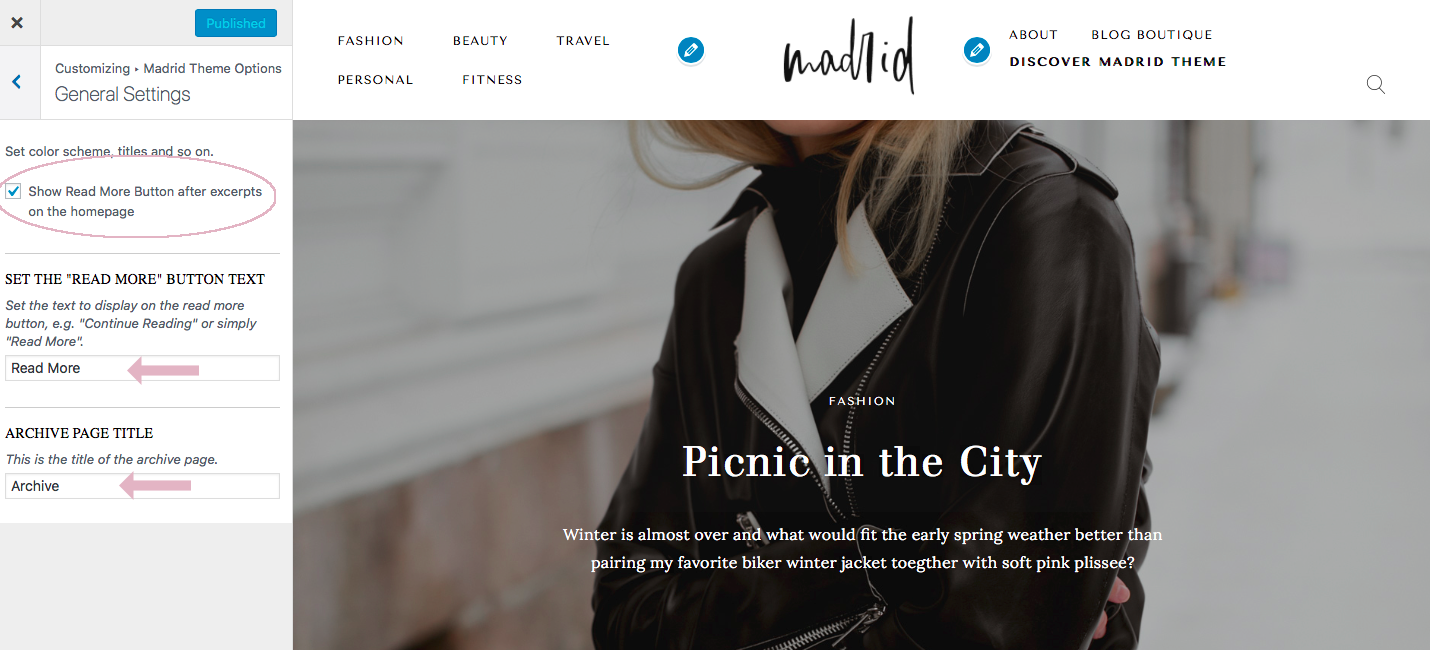 Madrid Theme comes with a neat Archive System which allows your readers an easy navigation through all your posts.