Homepage Widget Areas
The Theme comes equipped with four widget areas, where you can add any widget you like. You can use the default WordPress widgets or the widgets that come with our MPS Plugin, like a custom youtube widget. Madrid Demo Version displays for example a Shopping Widget, the Youtube Widget, Instagram Widget and a Mail Chimp Subscribe Widget.
Instagram Widget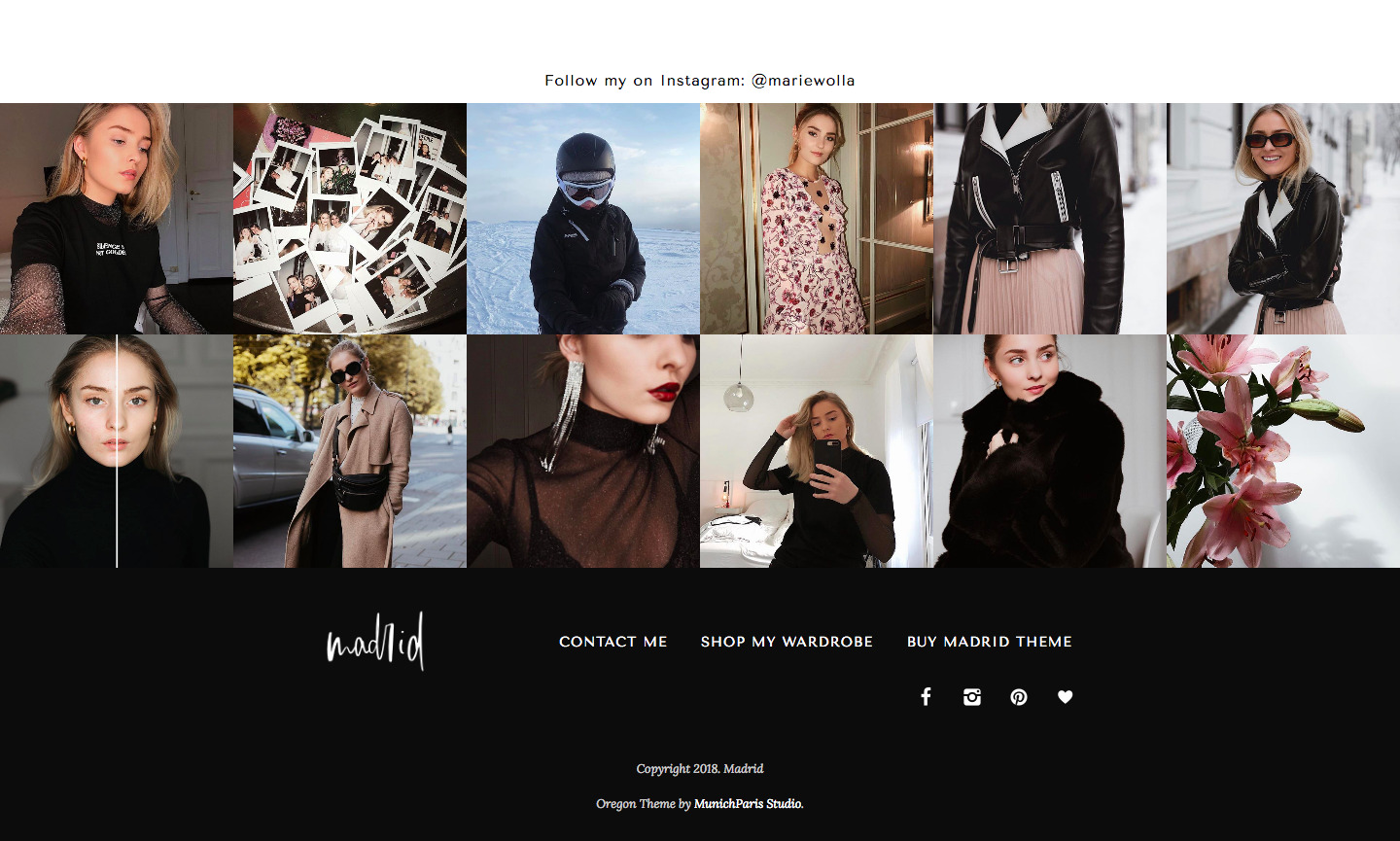 Madrid Theme comes with a  styled Instagram gallery at it's footer section where you can display all the latest of your Instagram activity. The setup of it is super easy, all you need to do is:  Go to Plugins and Add New – search for the 'WP My Instagram' plugin by mnmlthms  and activate it.  Navigate to Appearance > Widgets and drag the Instagram Widget to the before the footer widget area. Fill out the required forms and click save. Awesome you've done  it!
Pro Tipp: We recommend  the number of posts to be at least 12!  (recommended for two rows: 12).