Shop the Post Widget
Let your readers shop directly on your homepage by displaying the Shopping Widget right into the Preview Thumbnails of your Posts.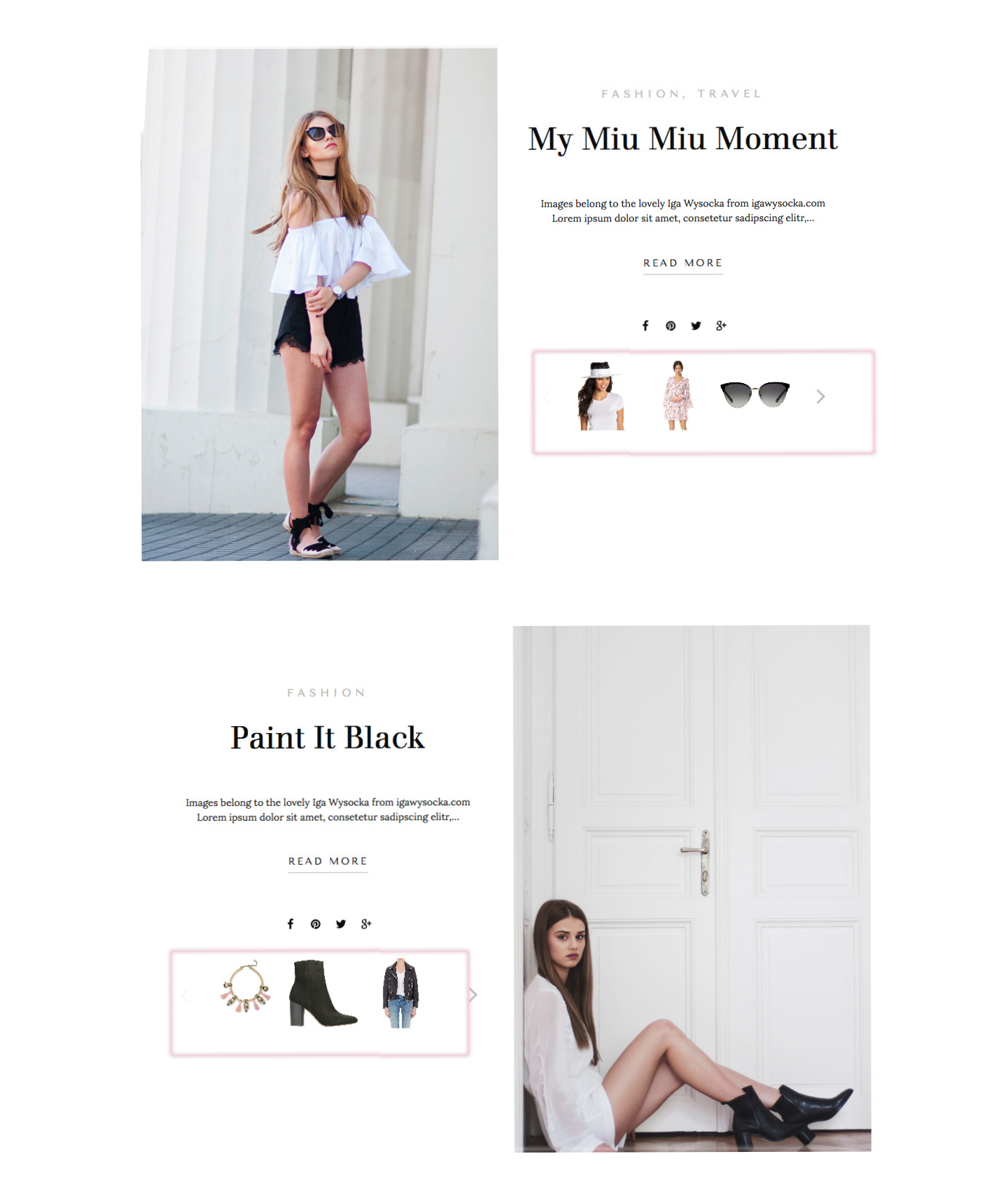 Preparing your Theme for the MPS Shop the Post Widget
To use the cool feature of displaying your Affiliate Product Links right into the Preview of your Posts on the homepage make sure that you have activated the MPS Plugin.

Navigate to your Post Editor and click on Screen Options and make sure that the Shop the Post Widget is checked.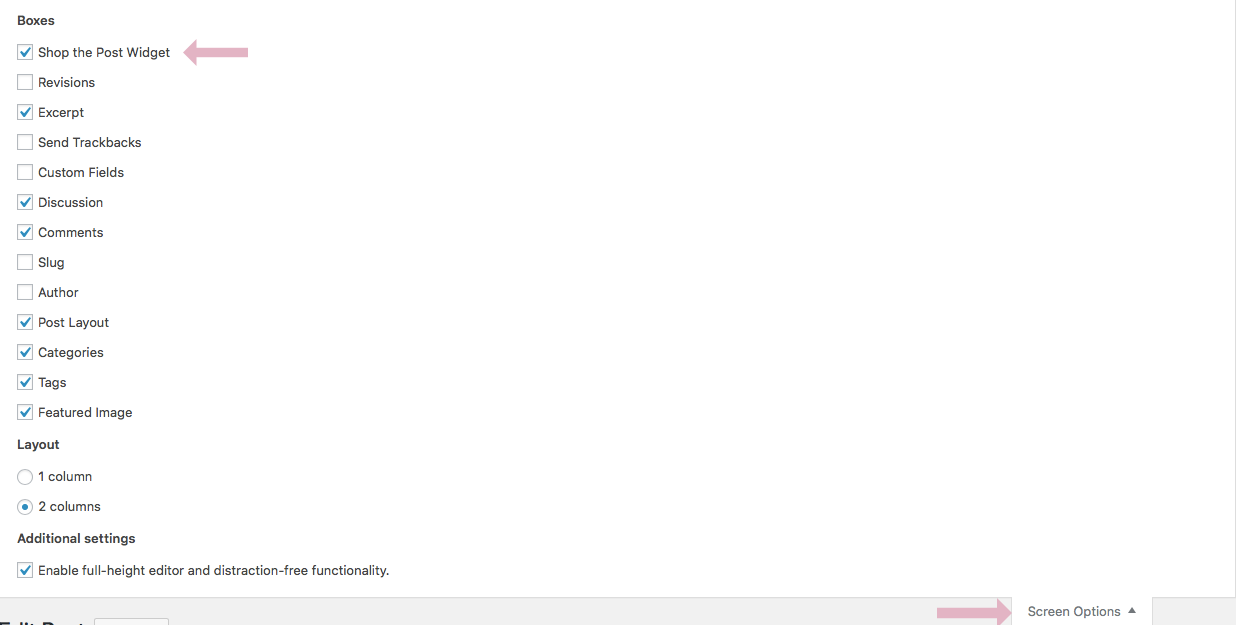 You find the Shop the Post Widget right at the bottom of your Post Editor where you can easily paste the Shopping Widget Code of your Affiliate Network right into the value Box. Don't forget to click on update to save your changes!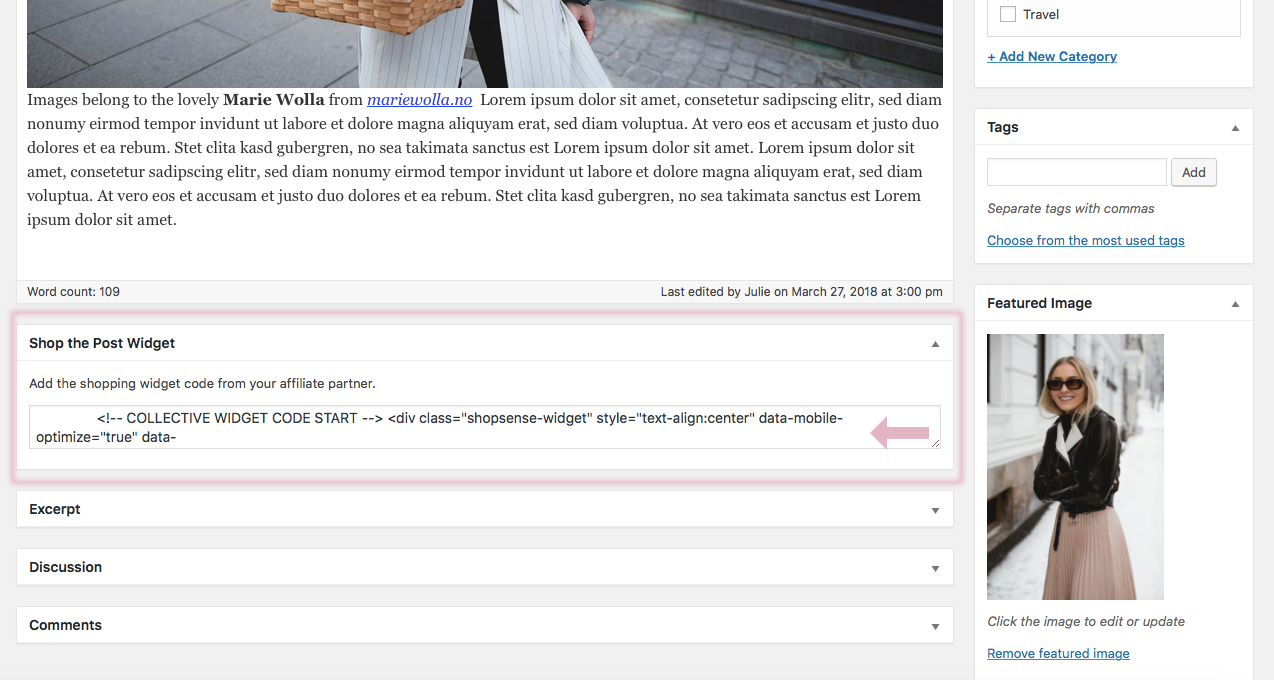 Use your Shopping Widget Code also for your Posts
To get the most out of your Affiliate Marketing we recommend that you also embed the Shopping Widget Code right into your Posts. You can do this in your Post Editor by making sure that you're currently using the TEXT MODE of your Post Editor. You can paste the Shopping Code Widget wherever you want – either in-between, on top or at the bottom of your Post. No limitation, live out your creativity and give your readers an awesome experience.